I AM Still Alive!!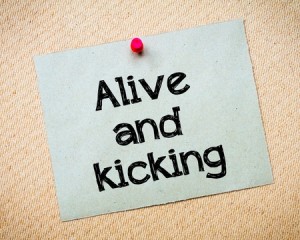 YES! Hello!! I am still here!
Wow, a lot has happened since my last post… we ended up buying a home that is less than 7 miles away. Had to pack up our home of 21 years and move across town. I. AM. TIRED. !!! Soooo much stuff to go through, donate, sell, toss, pack up, move, unpack…a bit more time consuming than I originally thought. But we are moved in and unpacking and trying to make this house feel like home, and also trying to enjoy the summer!
So that's what I've been up to. I hope all of you reading this have been enjoying your summer so far.  I am still with Tastefully Simple & Uppercase Living and have uncovered lots of inventory during my move – stay tuned for specials on that 🙂
Be sure to check my Tastefully Simple page and my Uppercase Living page to see current specials and news, and as always, email me or call me!
~Becky
P.S. Stay in touch with me on Facebook (you don't have to be on FB to see my pages!)
http://facebook.com/TSwithBecky